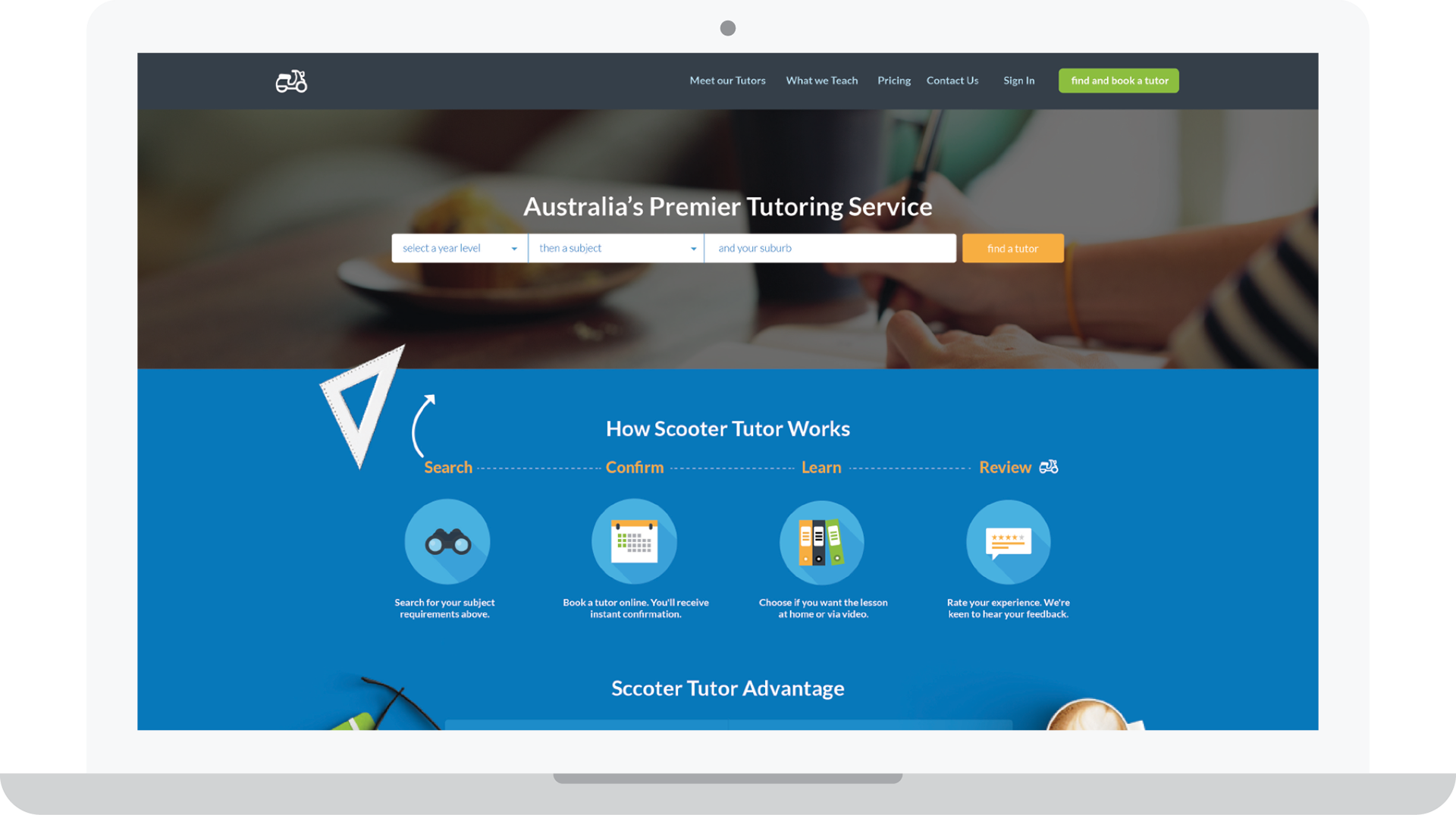 Scooter Tutor is an Australia-wide online tutor booking service. Parents and students are able to jump online and find, book and pay for their perfect tutor based on availability, subject and year level. As the Scooter Tutor business runs largely online, their website design was of extreme importance. I did the initial designs for the entire website, including concepts and wireframes and preparing files for handover to web developers. All elements and pages needed to be responsive and easily translated to across devices.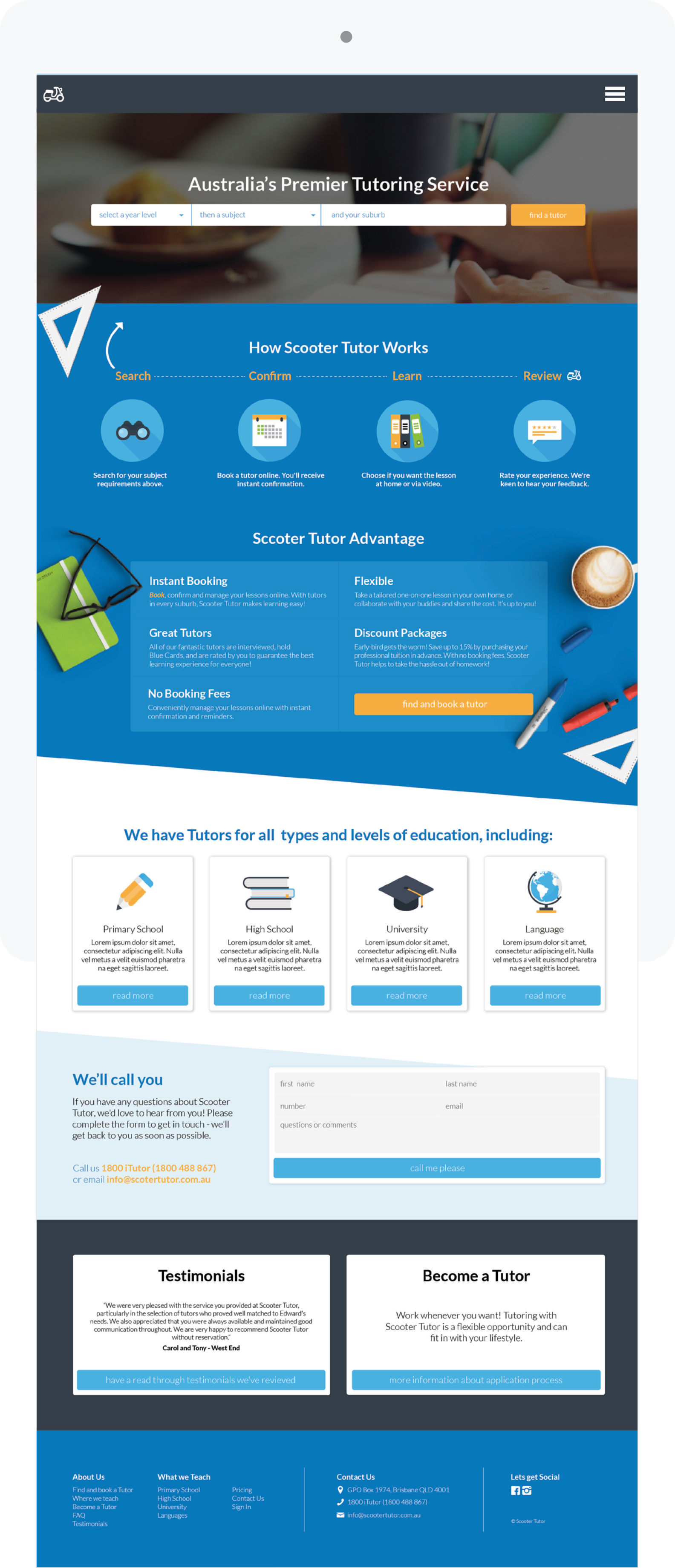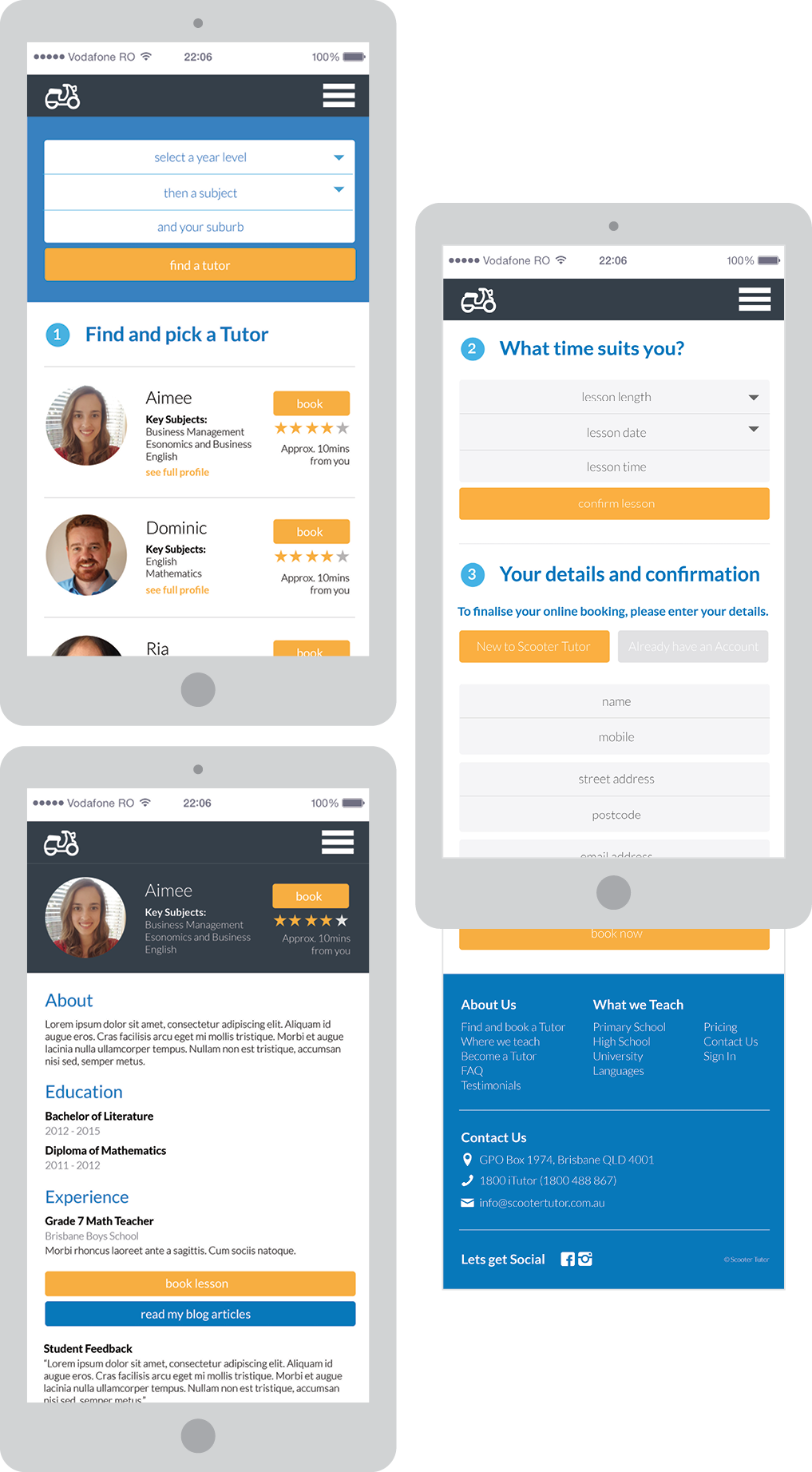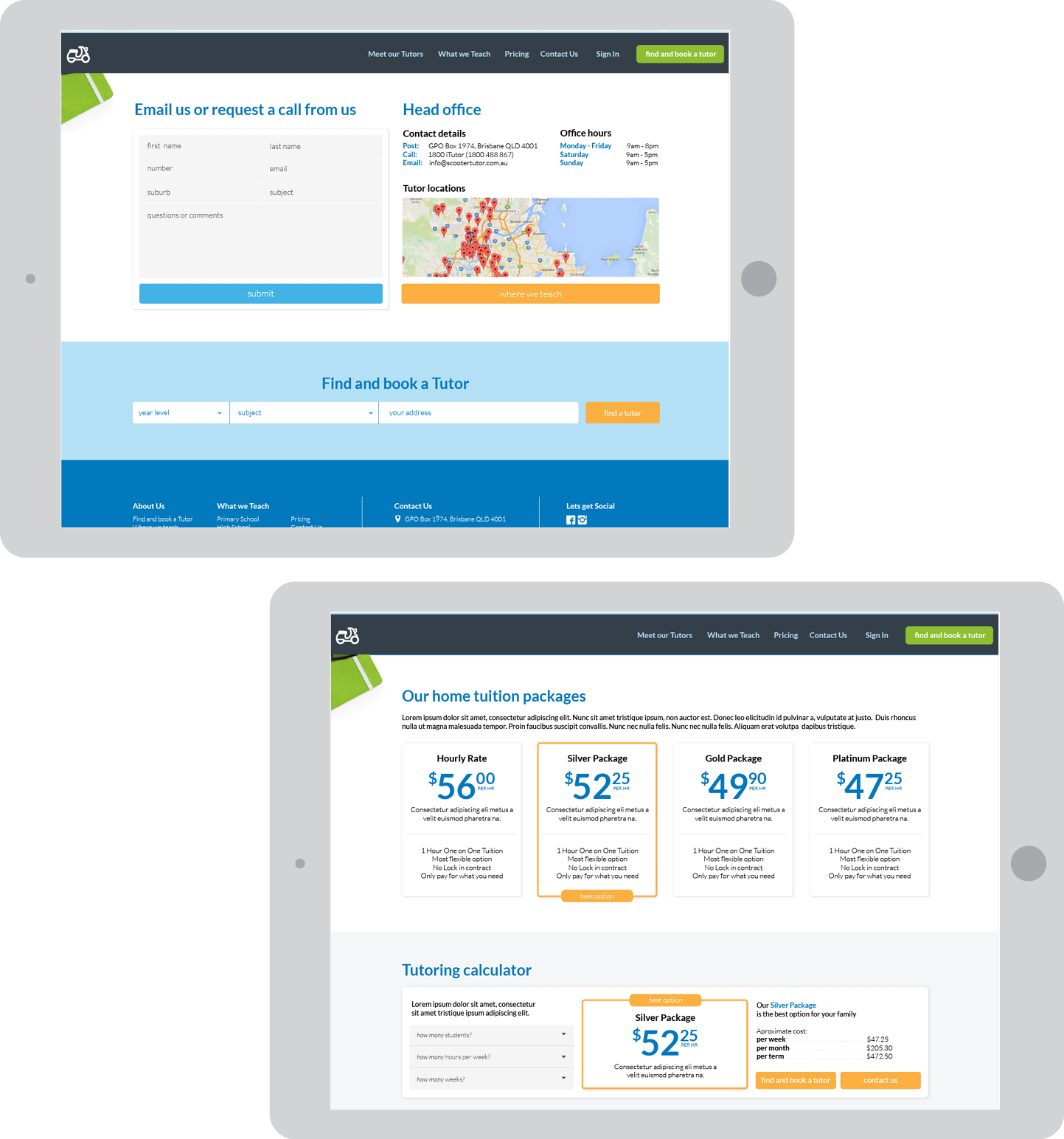 I also designed various digital ads, flyers and print advertisements.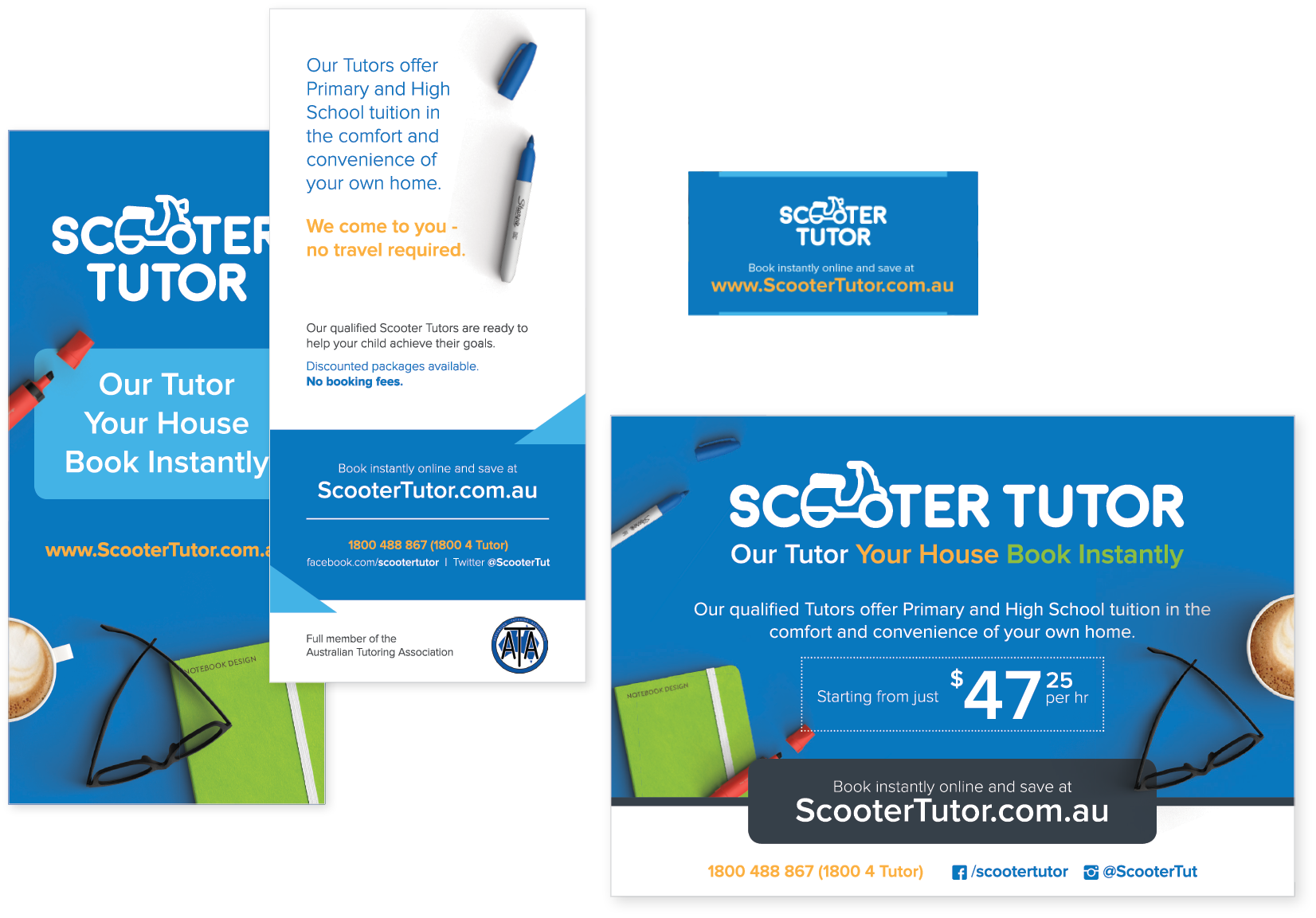 All projects for Scooter Tutor were completed under my employment with TwoCents Group.