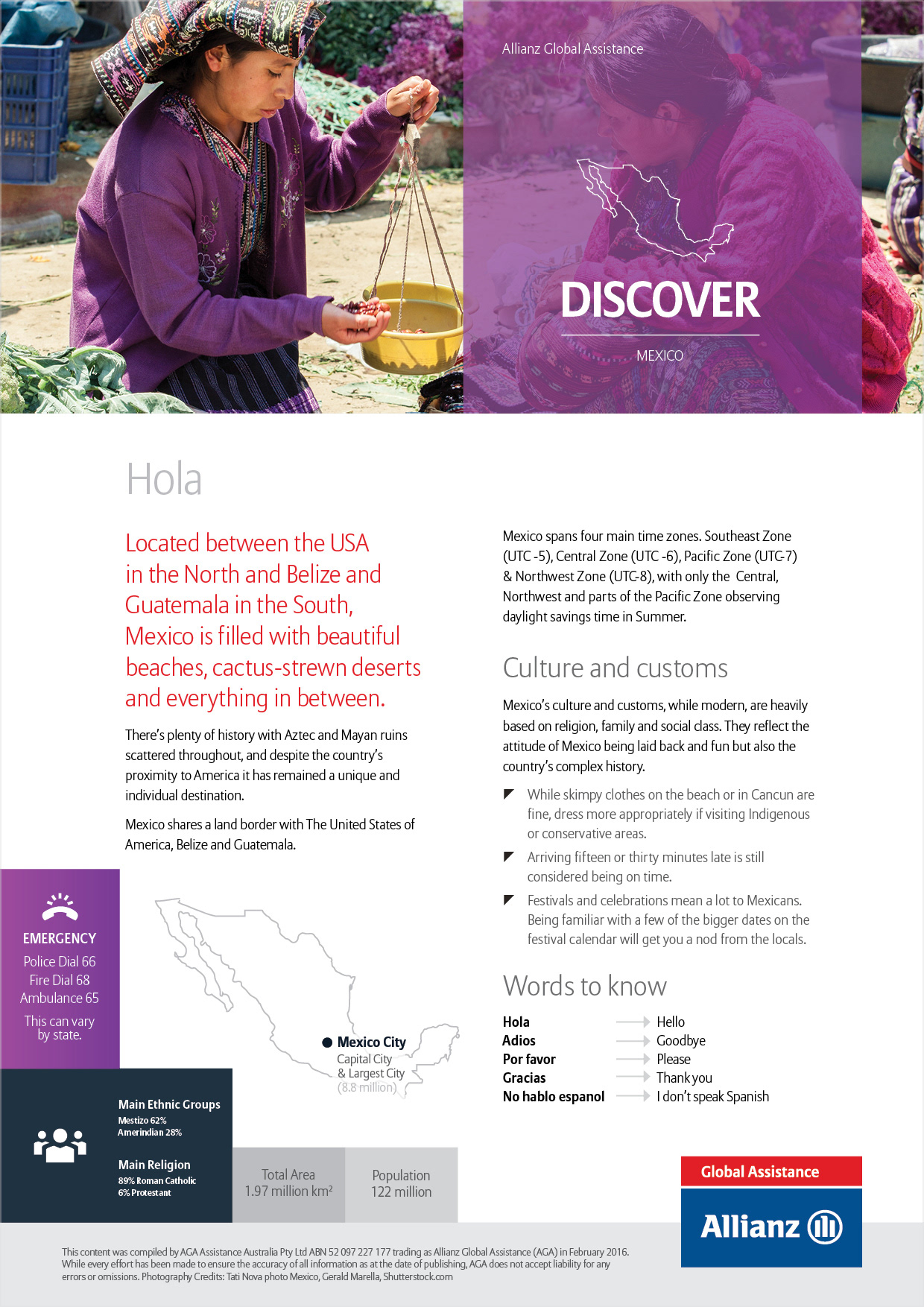 Using the initial template with set grids and guides. I worked on the roll-out of 60 two-sided informational fact sheets across 20 countries. This project involved, text formatting, ensuring consistency across all fact sheets, icon design, map drawings, sourcing images and liaising with the Allianz marketing department directly.  Allianz has high expectations for quality work within set timeframes, all work must align with their detailed and comprehensive brand guidelines.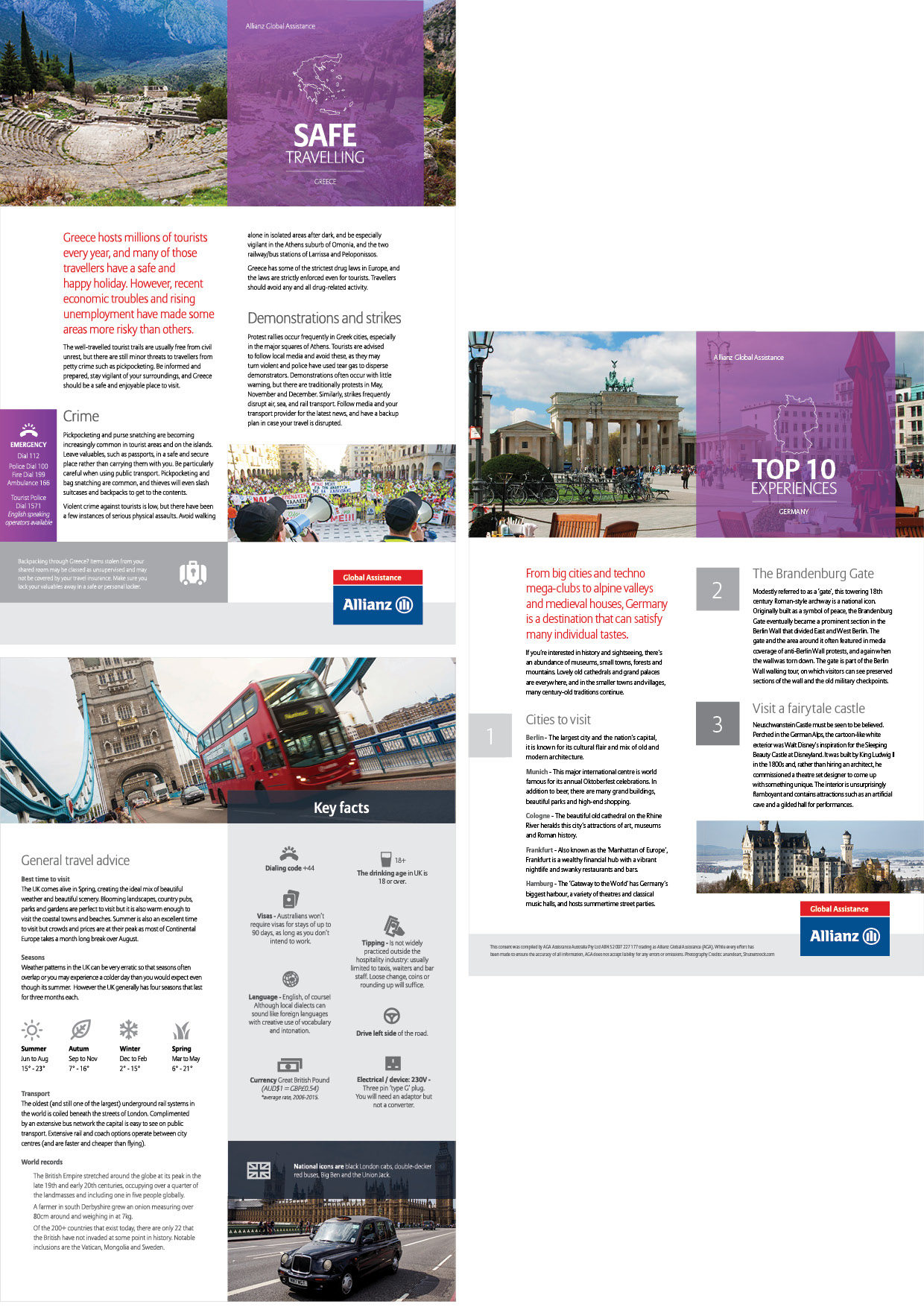 I was also heavily involved in the layout concepts and design of many fact sheet infographics.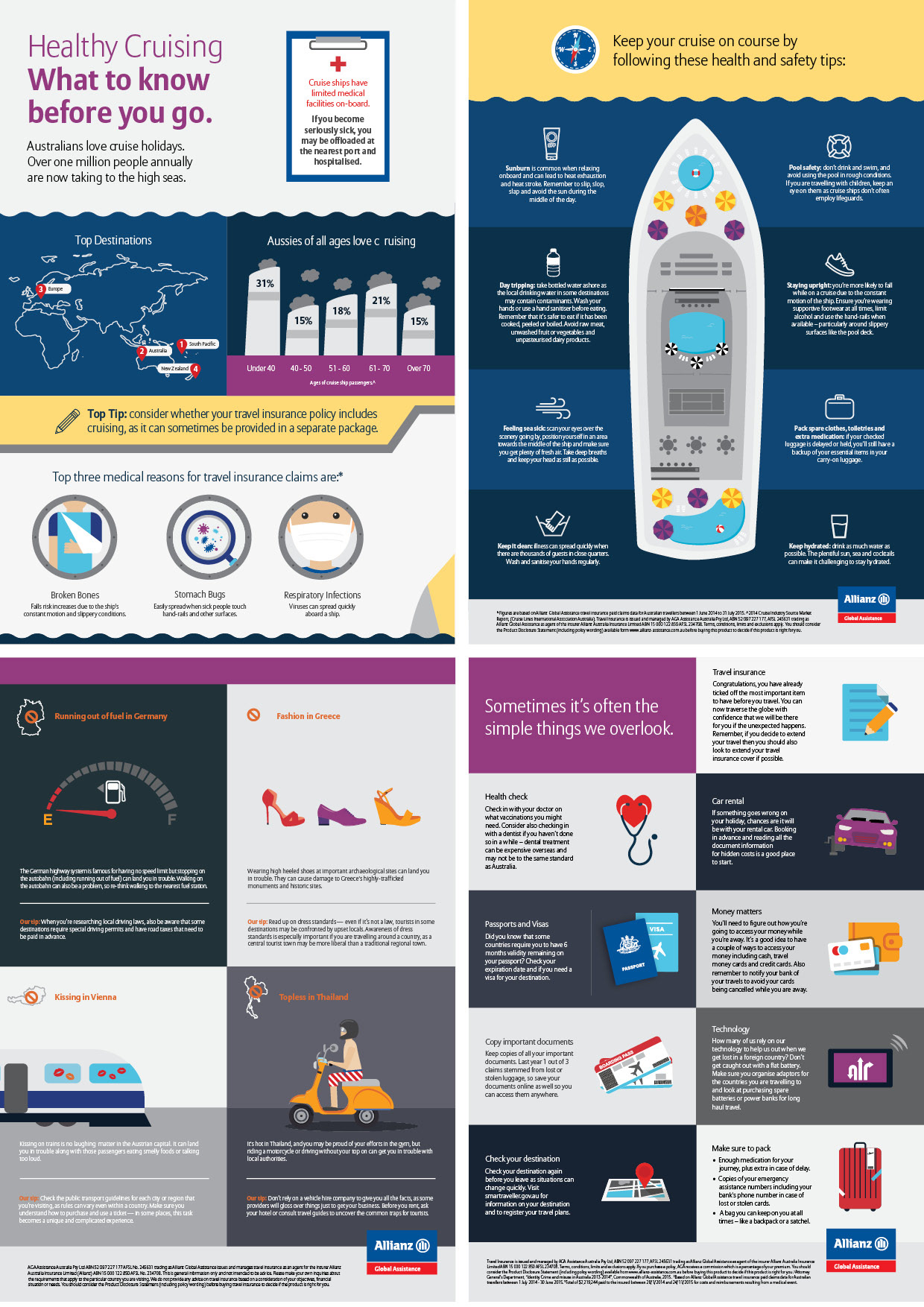 Supporting and working collaboratively with the Art Director and Motion Designer. I was heavily involved in the storyboard presentations and providing the infographic design elements for 10 animation videos.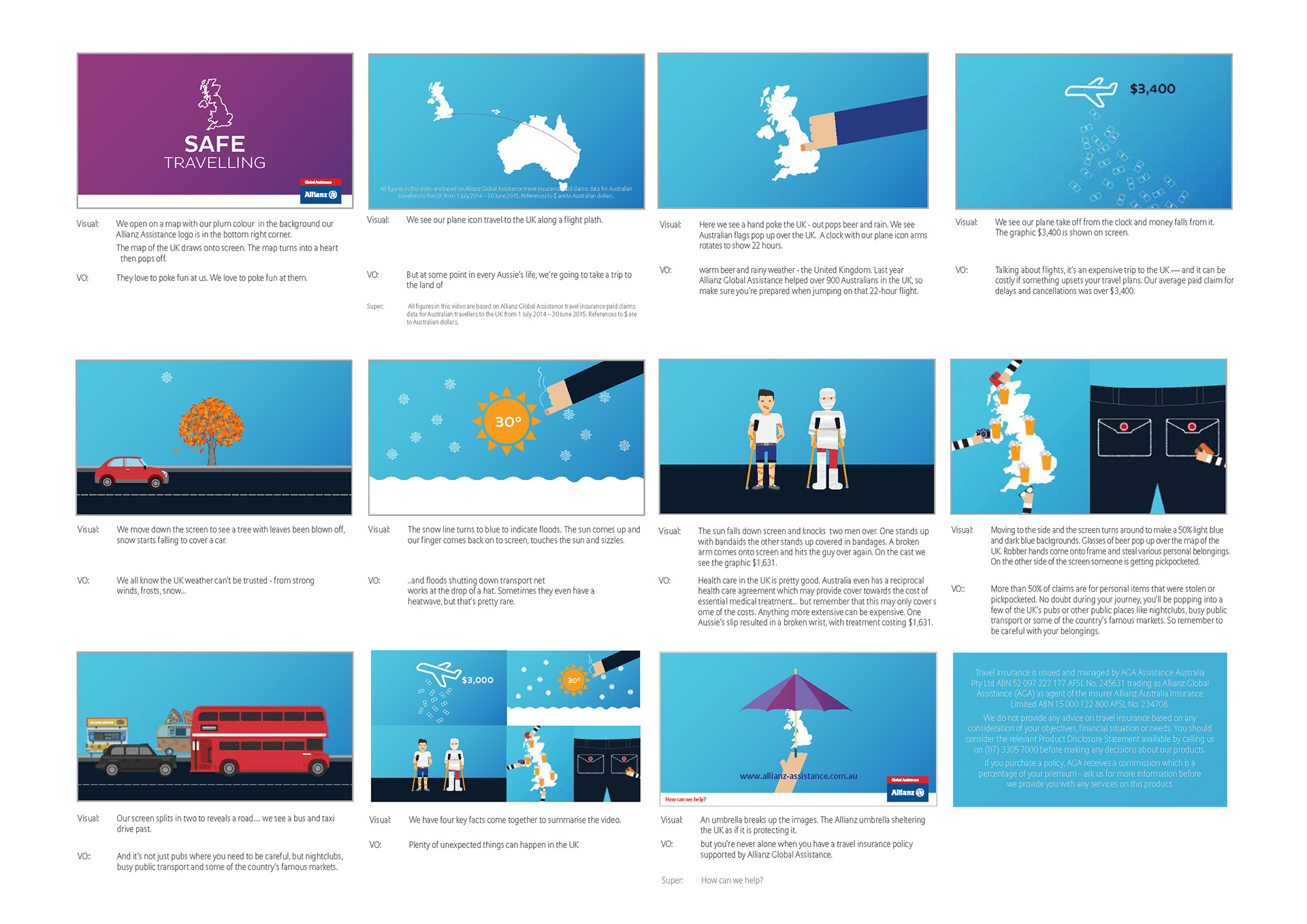 All projects for Allianz Global Assist were completed under my employment with TwoCents Group.